With twenty-five years experience playing private and corporate functions throughout North America, Kevin May brings talent, class and style to your special events.
Business conventions, wedding receptions, class re-unions, pool parties, country club shrimp peels, fund-raiser events, and even Hollywood cast parties: Kevin May has played them all! After playing private functions for more than 25 years all over the United States and Canada, Kevin May is confident he can provide the level of entertainment you and your audience are looking for.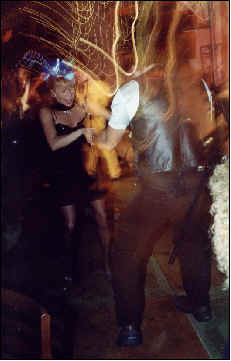 I understand that the entertainment you provide for your guests reflects directly on you and I will do my part to create a positive reflection. I come from the old school of entertaining. I believe people hear with their eyes as well as their ears. I perform with class and style at every show. With staging and lighting perfectly suited for your event.
Flexibility is a major key to a successful event. Many require variations in music styles, volume or timing. People love the saxophone and I give them plenty of it in a variety of styles. I am comfortable performing at any volume, be it soft Jazz to Rock & Roll appropriate to the occasion, and to timing the music around event activities.
I like to let the person in charge know that if there is anything I can do to enhance their event to let me know. And I always encourage anyone at any time to call me with questions or concerns they may have. I want to do everything I can to make your occasion a fun, entertaining event to remember.
Client Comments: