Kevin May, Member Kansas Music Hall of Fame.
Solo Saxophone, Big Band Sound!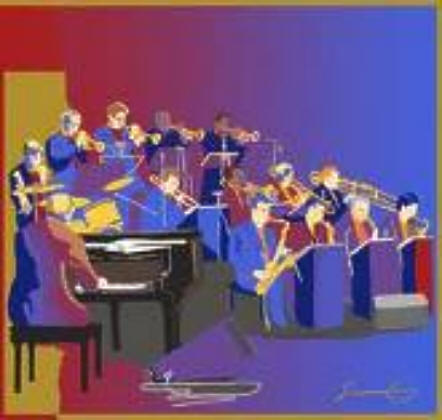 "The Sounds of Sax"
With Kevin May
Swing, Blues, Big Band, Jazz & Easy Listening
Combining Technology With Artistry To Create an Affordable, Elegant Entertainment Option
Country Clubs, Conventions, Outdoor Patio's, Weddings, Private Parties.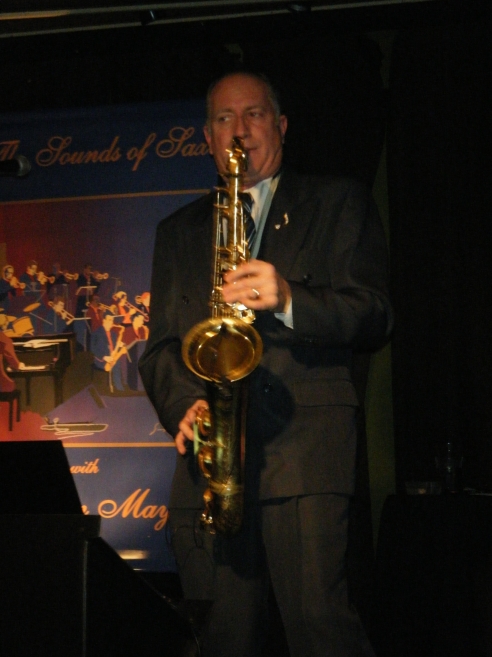 During my 40 year stage career, playing many different styles of music, I have always had the desire to play it all. Combining this desire with the consistent outcry for more saxophone, the idea for Sounds of Sax was born. With Sounds of Sax I am able to present classic songs with great arrangements and, as requested, the music is saxy!
Sounds of Sax is perfect for any size venue. From living rooms to concert stages I can provide sound and lighting appropriate for your special event.
Motown! Big Band! Latin! Jazz! and more...
Let Kevin May and the Sounds of Sax make your next event...SAXSATIONAL!
316-619-6873
A special Thank You to San Francisco Artist Suzanne Cerny for the use of her artwork entitled "Big Band" to see more of her wonderful work and purchase your own copies, visit www.suzannecerny.com